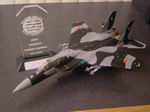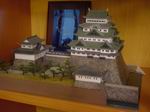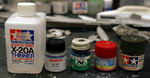 中学生の頃
にはまっていたプラモデル熱がなぜか36歳になって再燃。ジャンル構わず手当たり次第手がける。2001年2月に地元の模型コンテストを訪れて、模型の作り方というものを初めて知る。以来シリコンバレー地元のIPMS支部サークルのコンテストなどに出展、いくつかは賞を貰った。スケールモデリングはエッチングやレジンパーツによるディテーリング、ウエザリングなど、奥が深い!
After 20 years
, I resumed scalemodeling in 1999. I have completely changed my building style after the day I visited IPMS contest for the first time on 2/24/2001. Then I joined IPMS local chapter and submitted several works to their contest. Here are some awards winning models. Scalemodeling is time consuming hobby. It's not just building but detailing with aftermarket etching or resin parts, sanding, scrabbling, primer-coating, air-brushing, washing, weathering. and coating!





Enamel, Acrylic, Lacquer?

All contents Copyright 1993-2002 Masa Narita. All rights reserved.
Please include the following if you borrow one of these contents for your own purposes:
Copyright 1993-2002 Masa Narita
; with link. It would also be nice if you could drop me an e-mail to let me know if you using image. Thanks!
---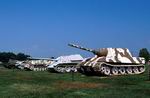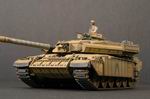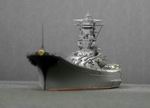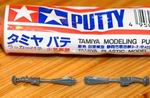 Contest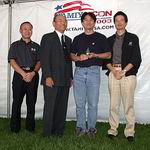 How to build?